Tis the season for pumpkins, skeletons, bats, spiders, candy, black cats, witches, ghosts, and haunted houses. We have put together a list of some good books for Halloween to listen to all week long!! 
In an effort to maintain a little bit of sanity…… at least until the class party…. listening to some Halloween read alouds are a way to keep the mood calm and help the students stay engaged. These are some spooky, fun read alouds that we listen to every year and now your kiddos can enjoy them too.
The Halloween Tree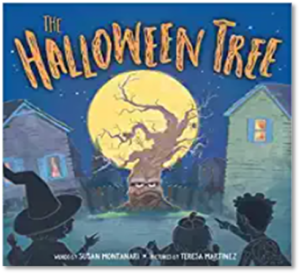 by Susan Montanari
The Halloween Tree is a fun and funny story that all kids should listen to at Halloween My students love this book and yours will too.

Click, Clack, Boo
by Doreen Corin
Farmer Brown does not like Halloween. So he draws the shades, puts on his footy pajamas, and climbs into bed. But do you think the barnyard animals have something up their sleeve?

There Was an Old Lady Who Swallowed a Bat
by Lucille Colandro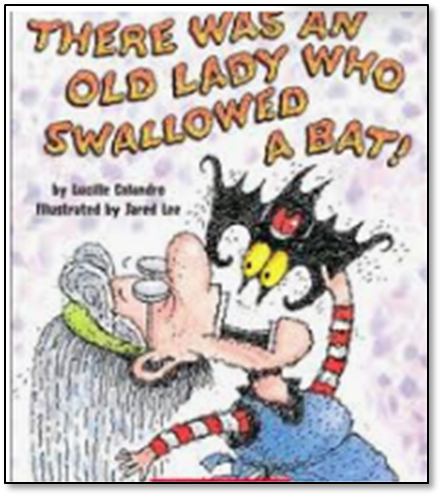 What won't this old lady swallow? This time around, a bat, an owl, a cat, a ghost, a goblin, some bones, and a wizard are all on the menu! This Halloween-themed twist on the classic "little old lady" books will delight and entertain all brave readers who dare to read it!

Room on the Broom
by Julia Donaldson

The witch and her cat are
happily flying through the sky
on a
broomstick when the wind picks up and blows away the witch's hat, then her bow, and then her wand!  Luckily, three helpful animals find the missing items, and all they want in return is a ride on the broom. 
Watch and Listen Link
Where's My Mummy
by Carolyn Crimi
Little Baby Mummy wants just one more game of hide-and-shriek with Big Mama Mummy before bedtime. The night is deep and dark, full of friendly creatures that click their clacky teeth and whoosh past on flippy-floppy wings. But who will comfort Little Baby Mummy if a small, scritchy-scratchy someone gives him a scare? 



We're Off to Find the Witch's House
by Richard Krieb
It's Halloween night,
and as the moon
rises,
four children set off to find the witch's house. On their way, they encounter a host of silly, spooky characters, from a skittle-skattling skeleton to a shirking, lurking Dracula. Can they
make it all the way to the
witch's house? Or will their
fears get the best of them? 
Related Halloween Resources:
>> Halloween Hundreds Charts Mystery Pictures
>> Bat Hundreds Chart Mystery Picture
>> Odd & Even Math Mummies
>> Fold on the Bold Resources-October K,1 & 2
If you'd like to save this post for future reference, feel free to use the image below to pin to your Pinterest board or use this link to directly pin quickly and easily!