When Halloween party time comes it's crunch time for teachers and trying to find engaging, fun Halloween activities for students can sometimes be hard. But no worries!! We have created a list of great Halloween party ideas for classroom fun!! 
1. Halloween Witches Brew- YUMMY!!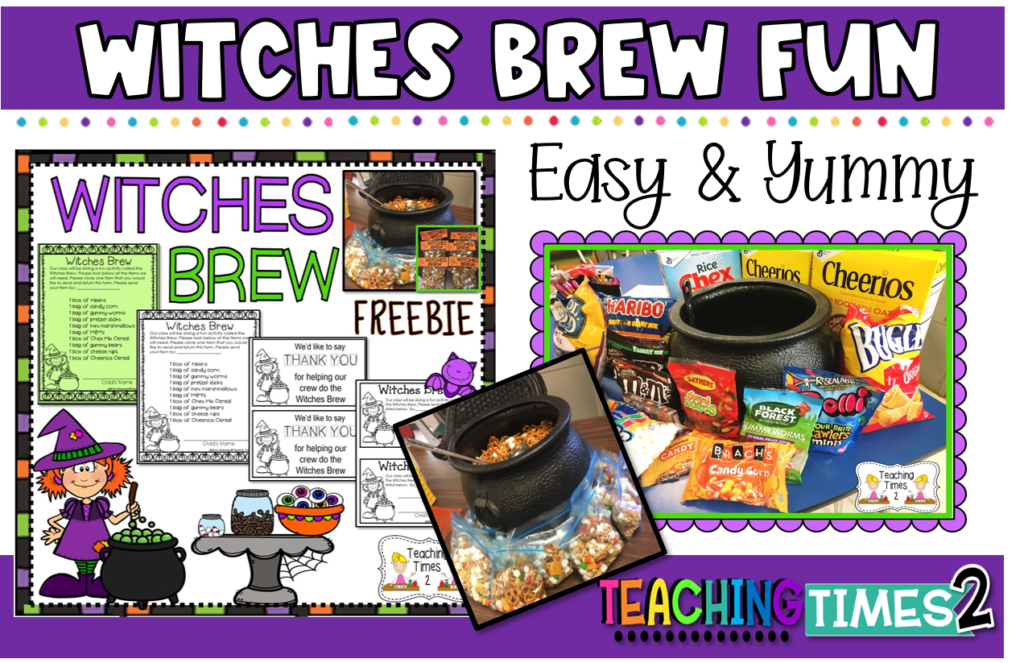 This is one we do every year and the kids love it- check out all the info and get all the free downloads HERE !!! Has easy recipe, thank-you notes, bag labels, and more.
2. Halloween – Watch and Listen Books
There is nothing like a good book to read at Halloween. These books above are our video read-alouds. We listen to one each day of the week of Halloween. Bookmark Link Here- READ ALOUDS
3. Halloween Math Hundreds Charts Fun
Halloween is a fun time for learning and practicing math concepts. These hundreds charts are mystery pictures- you do not know which one you will reveal- such fun for kiddos!! Just follow the color code to fill out the hundreds chart all while practicing numbers to 100 without even realizing it!! Check this out HERE
4. Ghost Busters Dance Party
>>>> Click Here for Dance Party <<<<
This dance video will definitely have your students dancing with fun! We do this every year and our students want to do it over and over!
5. Toilet Paper Mummies
Who wouldn't like to do an activity with toilet paper? What a surprising Halloween party idea for all!! This activity can incorporate math or just make the mummies for fun without the math component. These will be a hit with your kiddos. Great fun for everyone!! Check this out HERE