Are you tasked with teaching hundreds charts to kids? Hundreds charts are a fun effective tool for teaching number sense, problem-solving, and basic number operations. There are many benefits of teaching hundreds chart printable.
Below we have some fun techniques to help your students learn how to use them more effectively, and tips to make hundreds charts more interesting that will cultivate an interactive and fun learning experience. Through these strategies, you can help your students develop the strong math skills they'll need to be successful in the future.
Hundreds Charts Tips for Teachers
1. THE HUNDREDS CHART ACHOR CHART
Anchor charts are a great visual tool for learners of all ages. They can provide a reminder of key concepts, help students visualize a concept that may be difficult to understand, and help promote critical thinking and deeper learning. Display on your classroom wall for a reminder.
2. HUNDREDS CHART PUZZLES
Print out a hundreds chart on different colored paper. Then cut the numbers and place them into a small bag with each of the same color. Print out a black and white copy of a hundreds chart printable and have students place numbers on the chart in order. Printing them on colored paper just helps to keep the numbers from getting mixed up. Put this in a math center or a student can use it for morning work.
Learn about Hundreds Charts-Digital & Printable

3. HUNDREDS CHART COUNT BY TENS
Counting by tens to one hundred on a hundreds charts, children can progress naturally in math skills. Using a hundreds chart is a fun way to practice the skill. With repetition and practice, counting by tens can become second nature and serve as a great foundation for more advanced math skills. Cut the strips of tens with different colored paper- then have students use a hundreds chart printable to count by tens.
4. COUNTING COINS ON A HUNDRED CHART
Using coins on a hundreds chart is an interactive way to show students how to count with 1's for pennies, 5's with nickels and 10's with dimes. With this activity, students will be practicing 2 math skills of counting money and skip counting all while using their hundreds chart.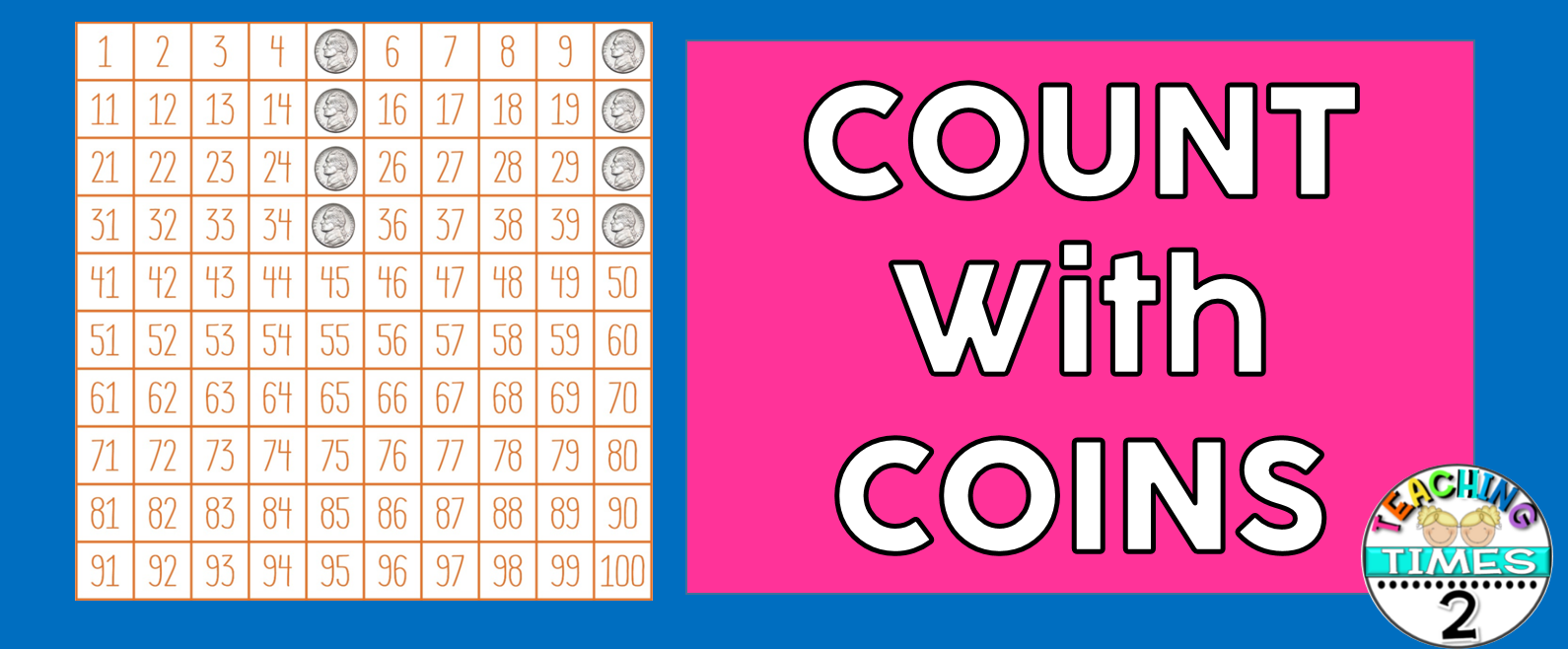 5. ROLL THE DICE-HUNDRED CHART
Roll the Dice is a fun way to practice with your hundreds chart. All you need is two die. Roll one dice to get the tens place- roll the other to get the ones place- find the number on the hundreds chart printable and circle with a dry-erase marker. Kids can take turns rolling the dice and calling out numbers to each other or to themselves. Great for seat work or group fun!!
Blog Posts With More Ideas for Bringing Hundreds Charts to the Classroom:
>>Math Videos That Teach Hundreds Charts