I have taught 2nd grade for 20 years and I know that having great assessments at your fingertips is a must. As teachers, you want to spend your time teaching not hours and hours on the web looking for exactly the right assessment or review practice for your students. Our 2nd GRADE ELA ASSESSMENTS BUNDLE PACKET will help you save time so you can teach.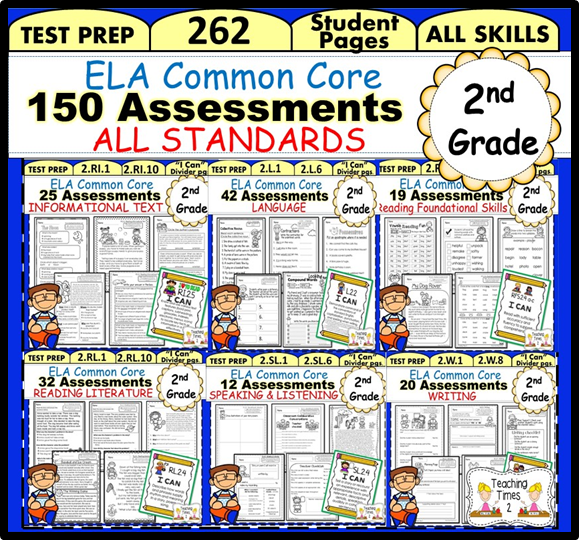 Everything you need is included
in this packet for your ELA BINDER…….
→ Multiple Binder Covers to choose from in color and blackline
→ 46 " I CAN " posters/divider page options in color and blackline          
→ Clickable Table of Contents to get to a specific domain quickly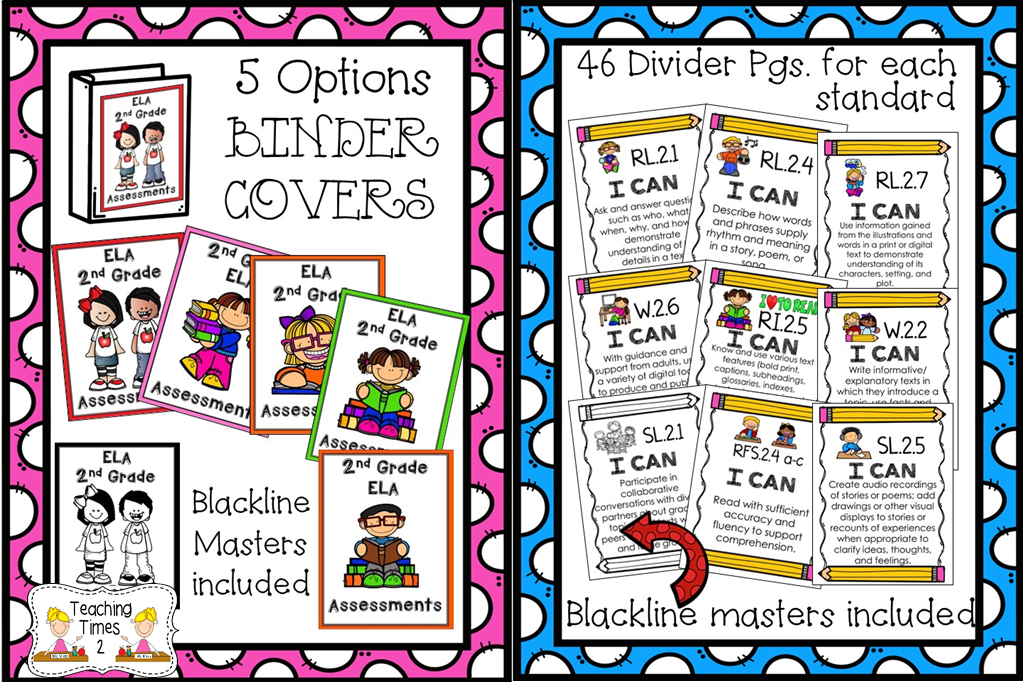 How many assessments are included?
We get asked that a lot…. Please look below at each domain 
2nd GRADE ELA ALL ASSESSMENTS BUNDLE 
→ READING LITERATURE: 32 Assessments
→ INFORMATIONAL TEXT: 25 Assessments         
→ LANGUAGE: 44 Assessments
→ SPEAKING & LISTENING: 12 Assessments
→ READING FOUNDATIONAL SKILLS: 19 Assessments
→ WRITING: 20 Assessments